I picked up the 180 Zx6 wheel conversion kit from BRP a while back and just got around to getting it installed. I provided my own used wheel so I could polish the lips and didn't have to buy a tire. The kit fit PERFECTLY, take the original hub off, take the sprocket off, put the new hub on the wheel, put the sprocket back on, and put the wheel back up.
The 180 feels more stable to me but it might be all in my head, I seem to balance the bike with less effort than normal at low speeds and I feel more confident in leaning the bike into corners and curves. I'm running it with the stock zx6 tire but even that seems to be an improvement over the stock 650 tire. The 180 tire clears everything with no trimming necessary, but the clearance with the chain guard is very close.
Now, on to the pictures.
Stock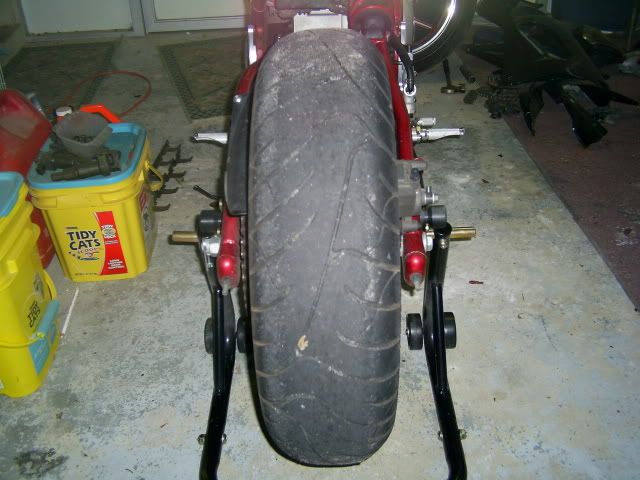 180
A few clearance shots.
tire to muffler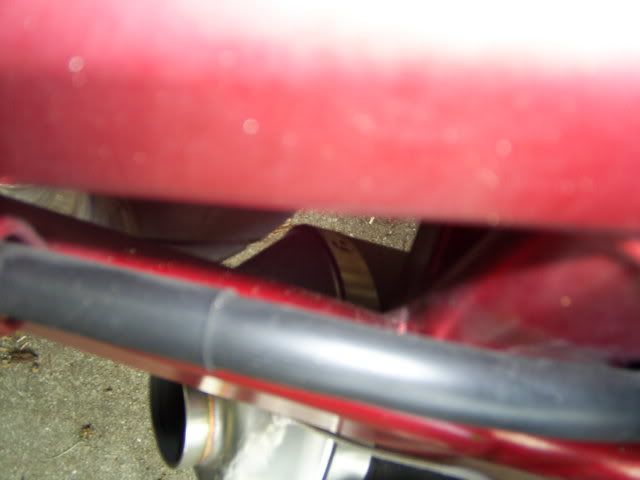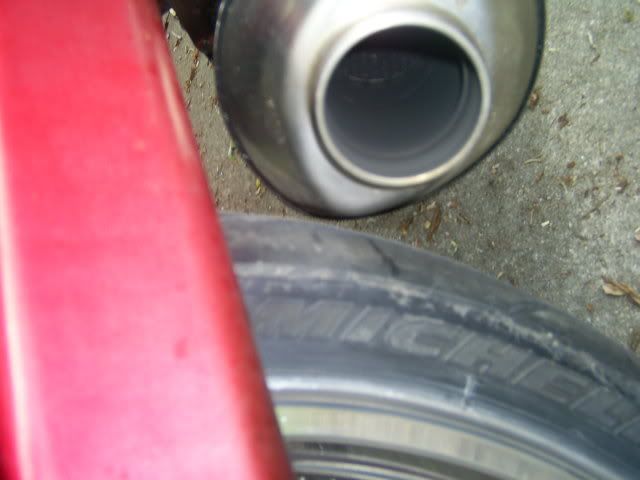 tire to chain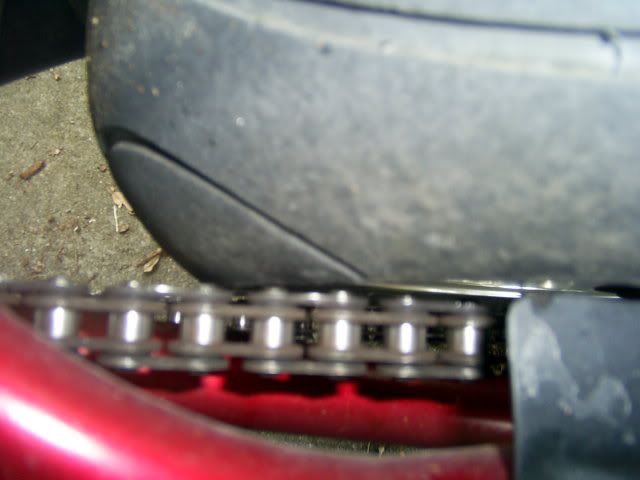 tire to guard
And a few bike shots: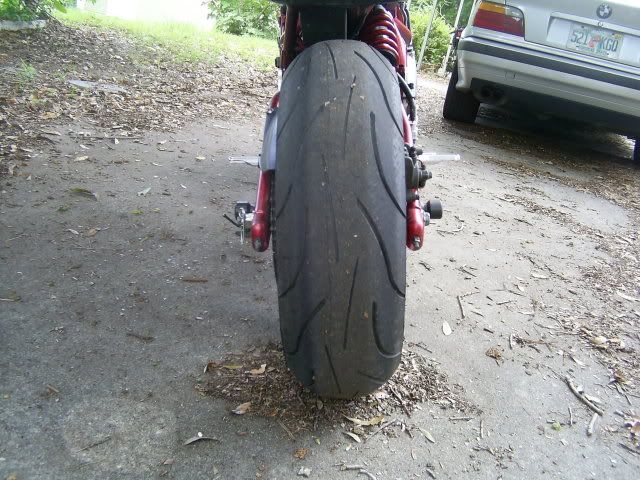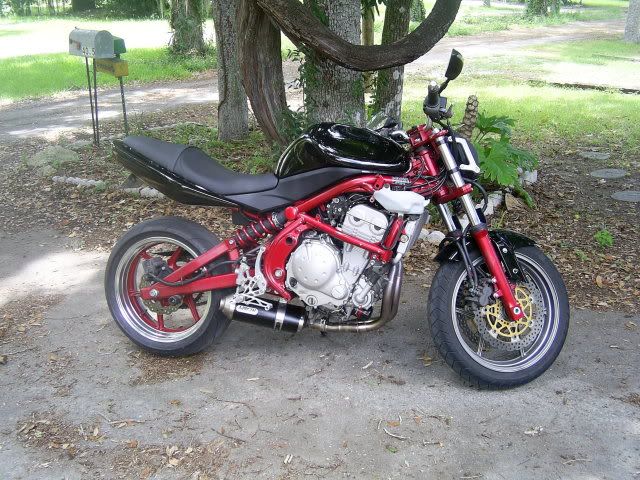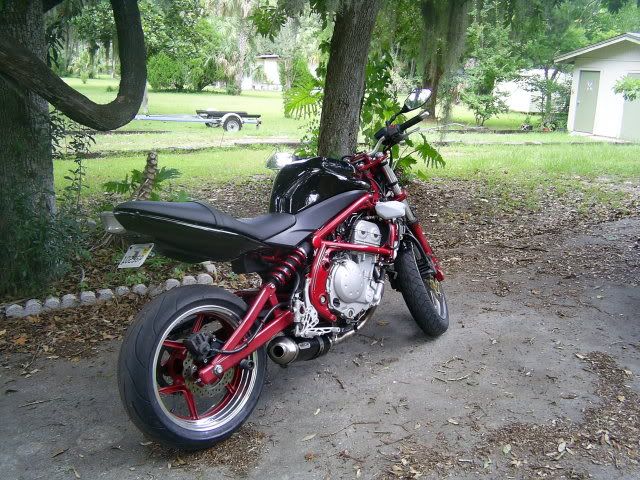 Next step is to polish and paint the front wheel but the weather is too nice to take the bike off the road right now.