Moderator: BRP
Plus 2.5" Swing arm tacked together, working on the peg mounts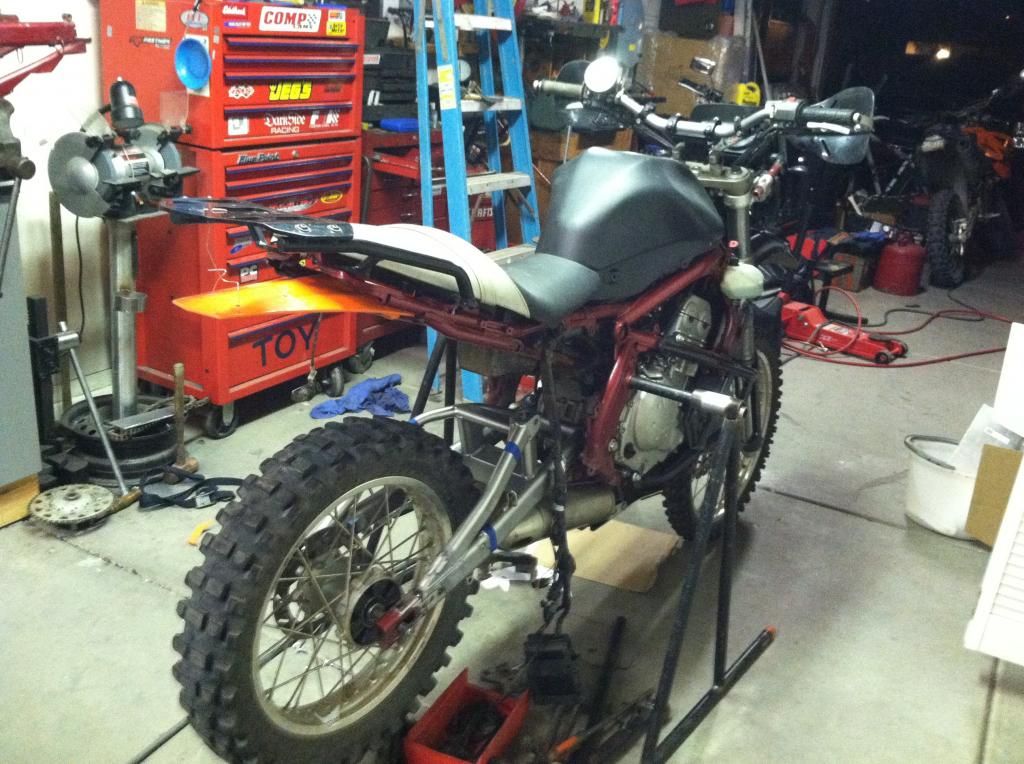 Making progress;
Pegs & shifter
Instruments & headlight
I really want more info on the versys camshaft swap. I have a set of versys cams, the reduced intake duration may make a lot of sense for my application...
I wound up going with a Versys tank, which means I had to lengthen the seat base. It's out being recovered, but the rest of the bike is ready! I plan a few trips to make sure I have it the way I want it & then I'll likely paint it all Black. The suspension feels very good, I wound up with just over 8" of rear wheel travel.
Posts: 376
Joined: Sun Sep 06, 2009 8:22 pm
Shich Yeah!
---
Who is online
Users browsing this forum: No registered users and 3 guests